Takara Hamburger (1982, LCD, 2 x LR44s, Model# 490101-0)
Joytronics Card & Action series, comes with a cable so you can attach another game for play. You can connect up to 4 games. There is also a large connector at the top of the game that appears to be for some kind of add-on, but I'm not sure what it's for (you can see it referenced on the back of the box above the 'Takara' logo). Takara made five games in this series: Banana Boat, Dougram, The Gang, Hamburger, and Kangoku Lock.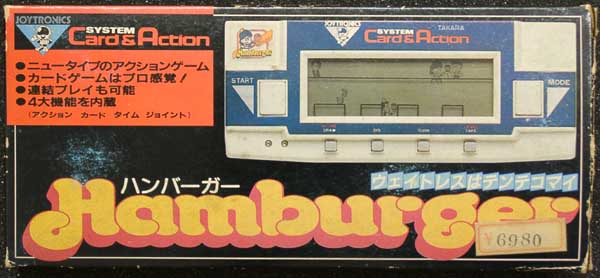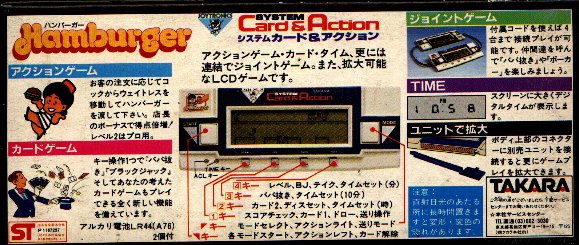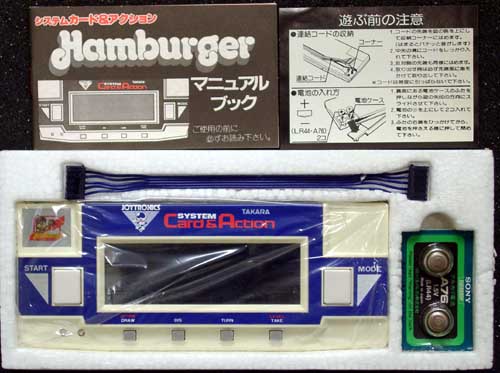 The back of the game has a storage space for the cable. Here you can also the top of the game with the cover removed showing the large connector on the top: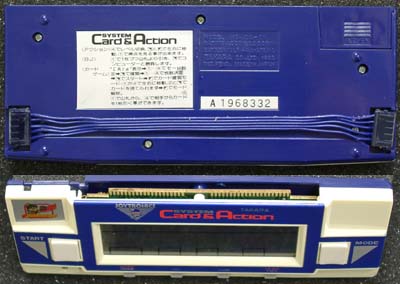 Do I have this? Yes, boxed (new, bad LCD).