Romtec Pucki & Monsters (Oval shaped) (1982, VFD, 4 C Batteries, Model# Y-1149)
View the Manual / View Guts (see Goliath Lucky Pucky)
This is the same as Goliath's Lucky Pucky, although I'm not sure who actually manufactured it. Australian game, the manual says the model # is ET-803, and only the game says Romtec (there is no manufacturer label on the manual or box). As you can see in the large image of the sticker, that's where I found the Y-1149 model # (although if you look closely at the top picture, it doesn't appear to be there). Thanks to Brett for the top pic.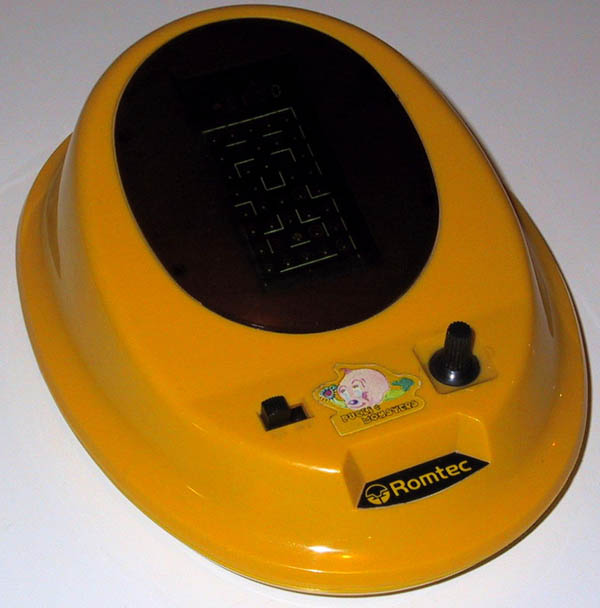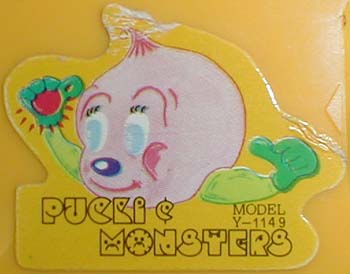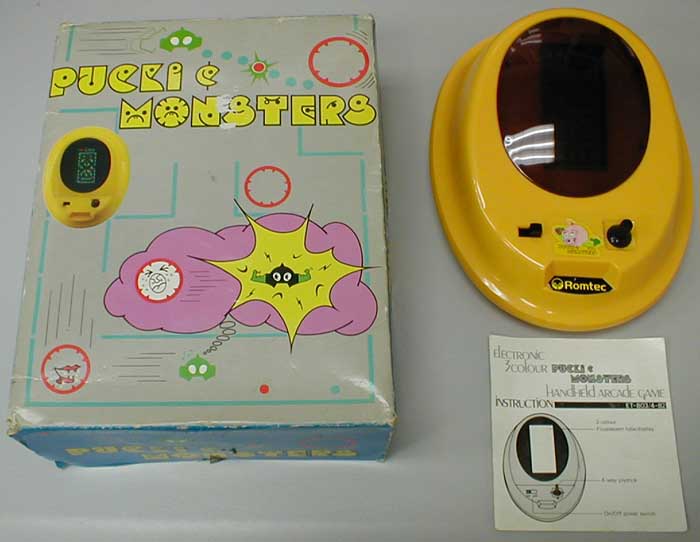 Do I have this? Yes, boxed.