Lakeside Computer Perfection (1979, LED, 2 9 Volts, Model# 9012)
View Manual (.PDF file, more info here: Manual Index)
U. S. Design Patent # D260,023 (patent for the look of the game housing)
Lakeside Mfg made at least a few tabletop type electronic games, this one being the most common. It also comes with a futuristic looking dust cover dome. (Used as part of a control panel in a spaceship in the movie Ice Pirates.) Great design if you ever need to open the game, just remove the two screws just below the lower buttons under the dome, and then the whole button assembly will swivel open with the blue dome so you can access the circuit board underneath (great for re-soldering/replacing the battery connectors). Just be careful that you don't yank to hard on the battery wires...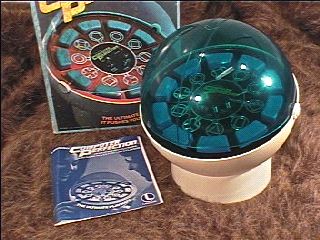 So far this has been found in a Sci-Fi movie and a Sci-Fi TV show. I have a feeling it was used
in a lot of these types of shows in the 80's. (Check out Handhelds in Movies for more!)
Here in MGM's The Ice Pirates: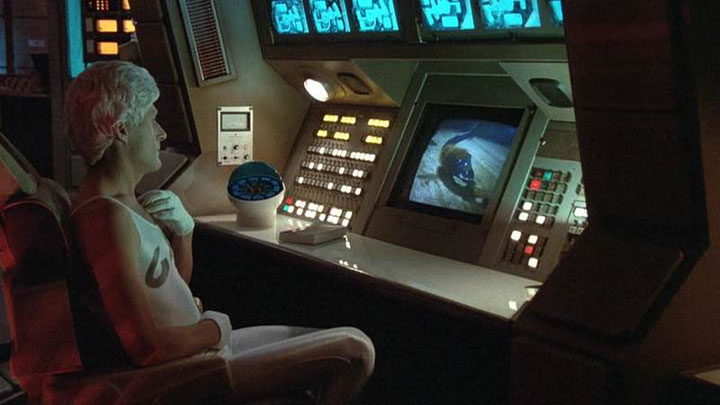 And here in the TV show Buck Rogers in the 25th Century: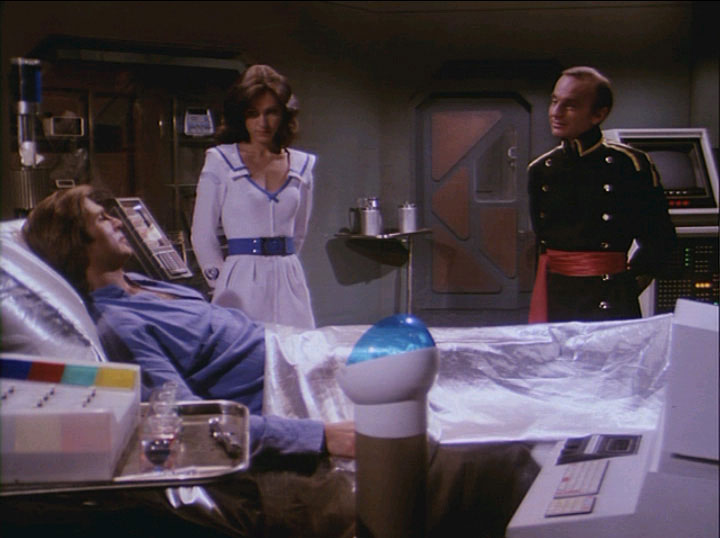 Do I have this? Yes, boxed.