Mattel's World Championship Football (1980, VFD, 6 C Batteries, Model# 3202)
U. S. Patent # 4,422,639
Invented by: Robert Del Principe and Peter Oliphant (according to the patent)
Programmed by: Peter Oliphant
View Manual
One of Mattel's 3 VFD games, I believe this is the last in the series of handheld football games with the exception of the little LCD based games.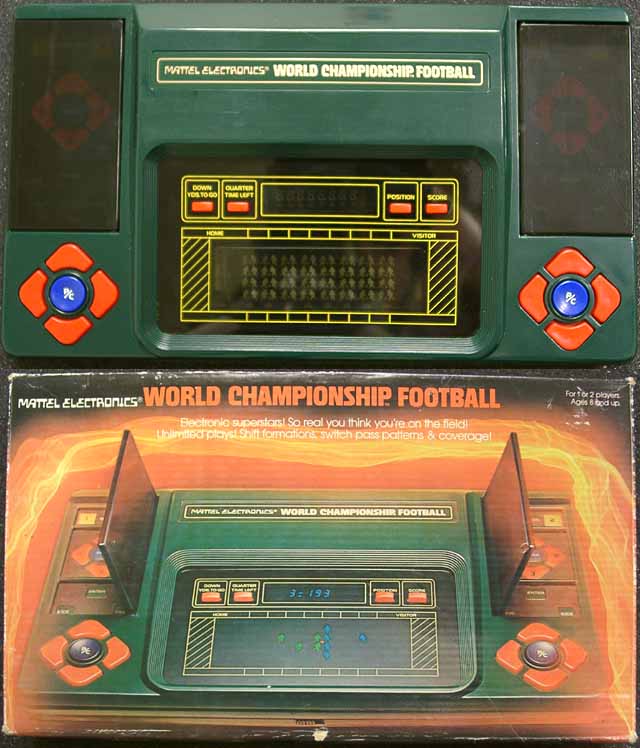 This was used as a game prop in the TV show St. Elsewhere
(Check out Handhelds in Movies for more!)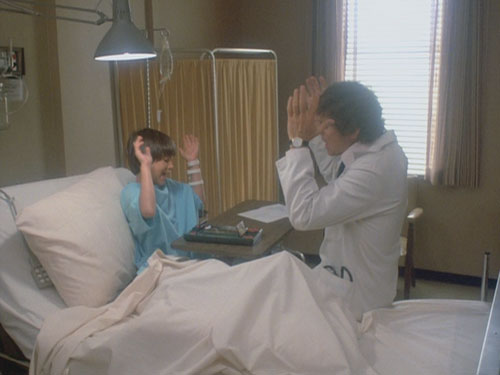 Do I have this? Yes, boxed. (This is mine pictured).
French-Canadian version of the box: