Casio Block Burster Calculator (1983, LCD, Watch batteries, Model# CG-260)
Calculator version of Casio's Break Out clone Block Buster. Casio made 3 games in the full-size body style (Block Burster, Colorinvader and Miracle Pinball), so far Block Burster and Miracle Pinball have been found in the calculator versions.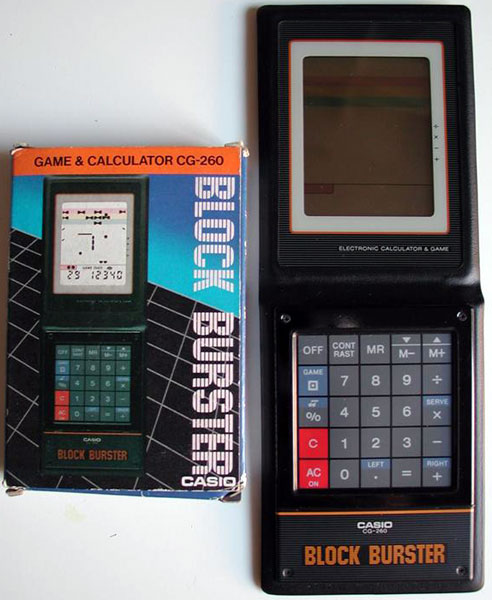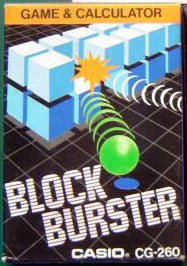 Do I have this? Yes, loose.