Bandai Spiderman Rescue (1978, LED, 9 Volt, Model# 8032)
Bandai also made an Incredible Hulk game called The Incredible Hulk Escapes which plays exactly the same, it's just different colors and different stickers. The game will randomly select on of the 8 LEDs, and you manually adjust you score/height accordingly.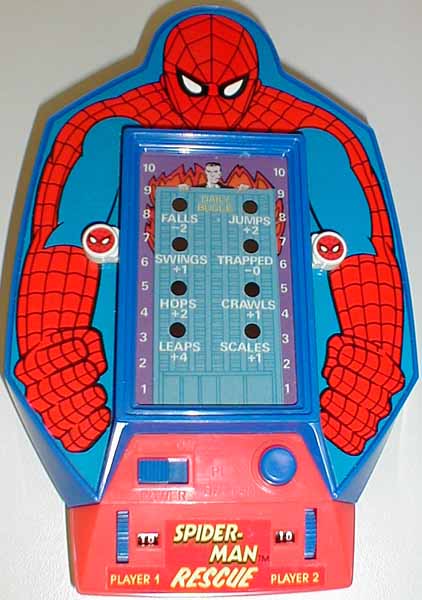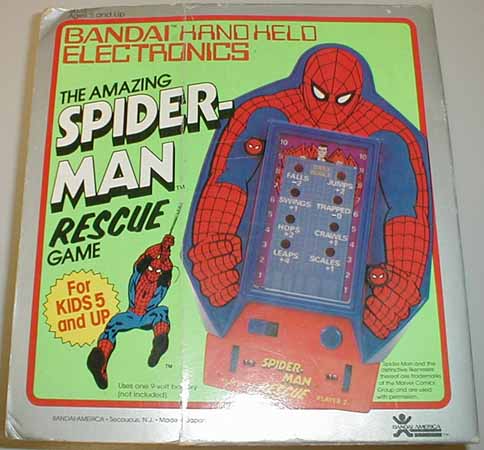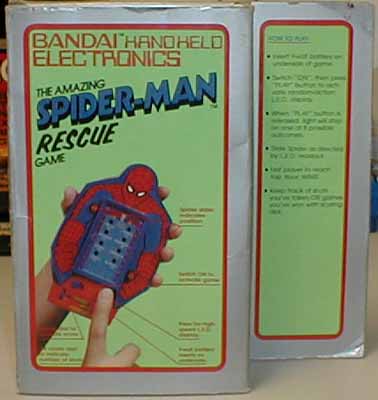 Do I have this? Yes, boxed.