Bandai The Incredible Hulk Escapes (1978, LED, 9 Volt, Model# 8033)
Bandai also made a Spiderman game called Spiderman Rescue which plays exactly the same, it's just different colors and different stickers. The game will randomly select on of the 8 LEDs, and you manually adjust you score/height accordingly.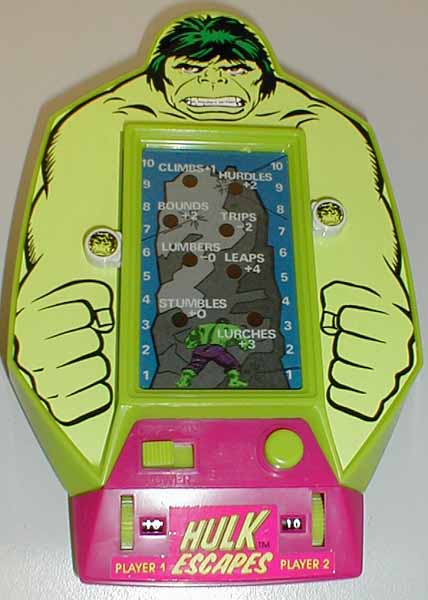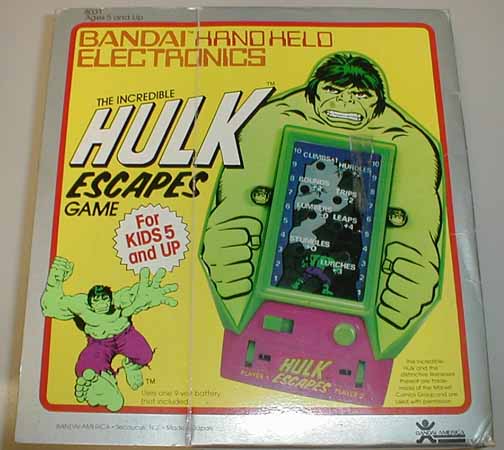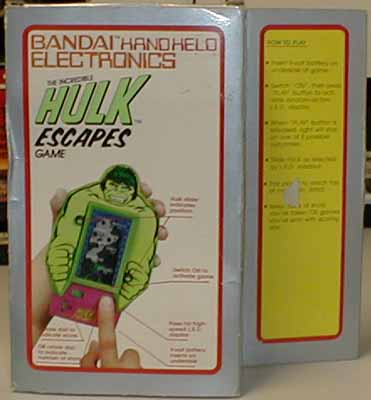 Do I have this? Yes, boxed.