Tomy Hello Kitty Seaside Holiday (19xx, LCD, Watch battery, Model # ??)
There are 5 games in the Hello Kitty series: Carrot Story, Hello Submarine, School Bus, Seaside Holiday and Tennis School. Carrot Story and Hello Submarine are larger than the other three, and these two came with a little cloth bag to keep it in with Hello Kitty printed on the front.
Seaside Holiday with 2 different background designs: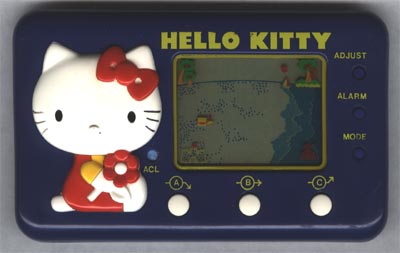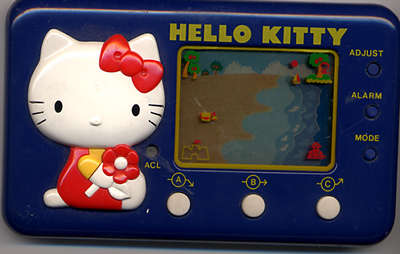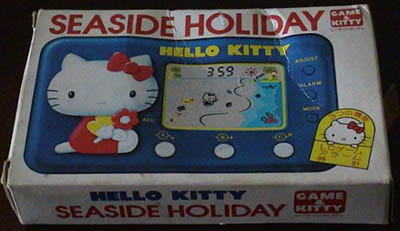 Do I have this? Yes, first version loose..