Tomy Caveman (19xx, VFD, 4 C Batteries, Model# 7613)
View Manual
Caveman has been found in two different colors, and was also sold by Radio Shack under the Tandy brand name. Also sold in the U.K. under the Grandstand name.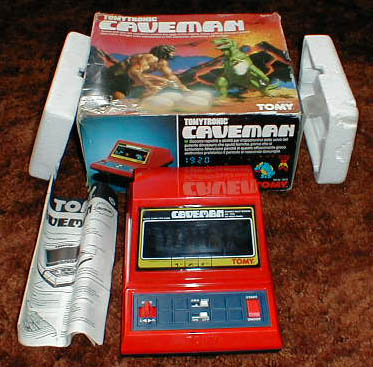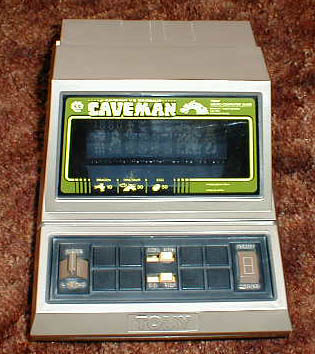 Do I have this? Yes, red, boxed (that's mine pictured).