Tomy Arcade Attack (19xx, Lights/Mechanical, 2 D Batteries, Model# 9215)
View Manual
One of several little arcade game shaped handhelds from Tomy. Most of these are sub-named 'Mini-Arcade.' Ships fly by at the back of the screen, and you have time your laser blasts to destroy them. This game actually talks to you when you fire your laser!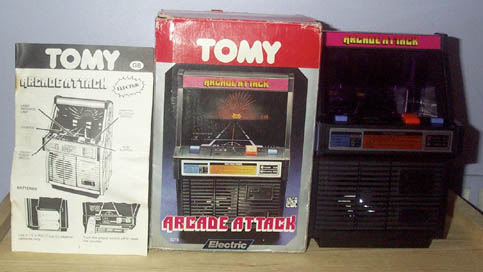 Do I have this? Yes, complete (this is mine pictured).