Tiger Smurf / Schlumpf / Schtroumpf (1984, LCD, Watch batteries, Model# 7-822)
A Double Wide Screen game based on the Smurf characters. All of these games are identical, Smurfs were called Schlumpf or Schtroumpf in other countries.
Games in the 'Double Wide Screen' series (6 found so far): A-Team, Lucky Luke, Mickey Mouse, Miner 2049er, Pac Man and Smurf/Schlumpf/Schtroumpf.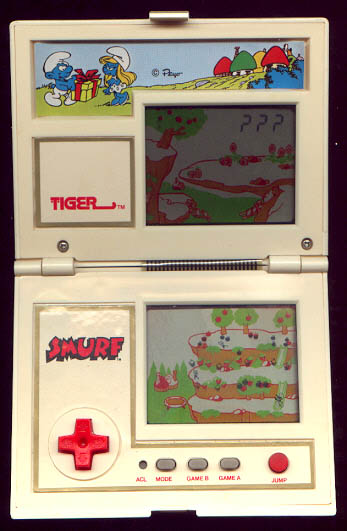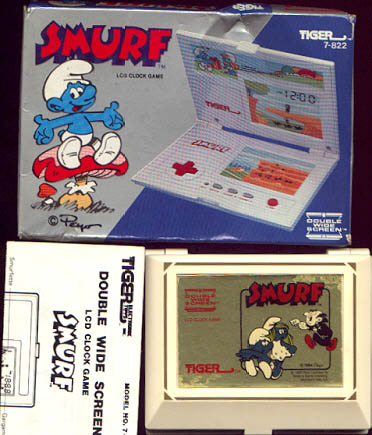 Foreign version called Schlumpf: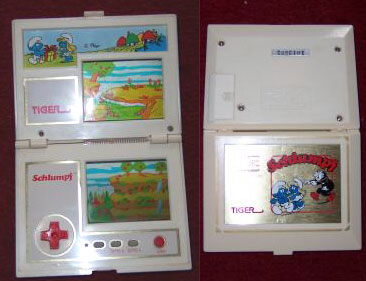 Orlitronic version called Schtroumpf: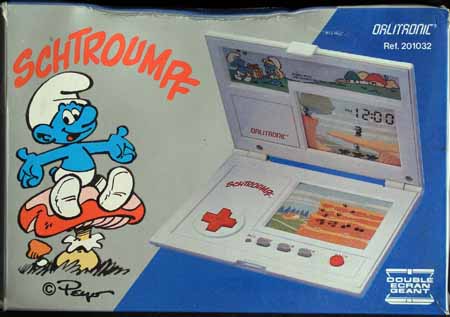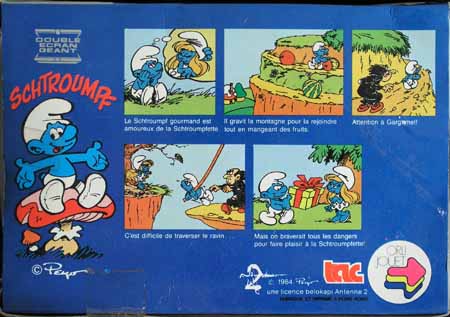 Do I have this? Yes, Tiger version boxed (but not completely working), Orlitronic version also boxed.