Tandy King Man (1984, VFD, 4 AA Batteries, Model# 60-2184)
View Manual
King Man, Donkey Kong clone. Game has 4 different levels, at the end of the 4th you stab the Kingman with a small sword and win the girl! The game then starts over a little faster... (Display pic is with the game turned off) (Licensed from Tomy, this is a small handheld version of Tomy's Kingman tabletop game). (Original price: $29.95) Check out the Guts section to see the inside of this game!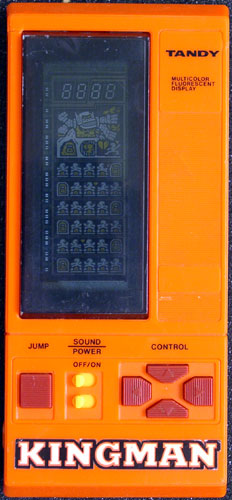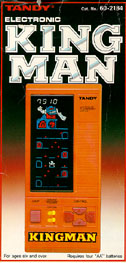 Foreign box: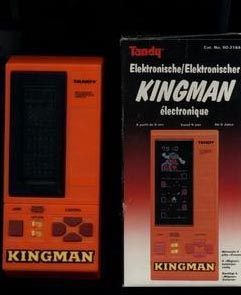 Do I have this? Yes, boxed (new).