Sears Compu-Bowl (19xx, LED, 2 AA Batteries, Model# 49-65262)
Manual available. (Includes score sheet)
Manufactured by Tomy (has their name on the back), but I've never seen one sold by them. All the boxed ones I've found are from Sears. At least two different boxes.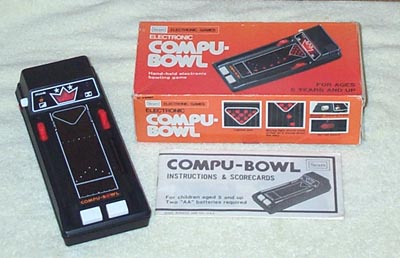 Do I have this? Yes, boxed (both versions).