Tomy Pac Man, Mattel Baseball and Conic Football used in the movie Splash:
Three handhelds have been discovered in the Touchstone release Splash from 1984. In the first image you can see
Tomy's Pac Man and Mattel's Baseball just below the magazine in John Candy's hand. Then, there is a Conic Football sitting
on the right in front of the breast-shaped mug. The second pictures shows a higher angle of two of the games.
Thanks to Randy Johnson and Robert Nelson for pointing these games out to me.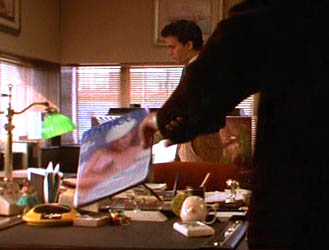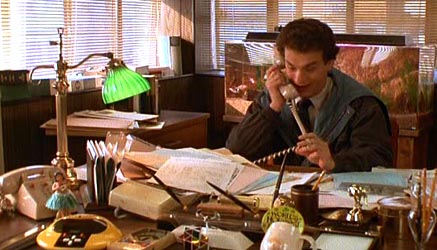 All images copyright Buena Vista Pictures.