Waddingtons The Game Machine (1978, VFD, 6 C Batteries, Model# 2001)
View Manual (.PDF file, more info here: Manual Index) See also: Score Sheets.
Multi-game tabletop system that has 4 games built in with overlays: Shooting Gallery, Black Jack 21, Code Hunter Game and Auto Race Game. Can also be used as a calculator. They also released a handheld version (but Shooting Gallery is called Sub Hunt on it) under the name House of Games Mini Game Machine (House of Games and Waddingtons are the same company).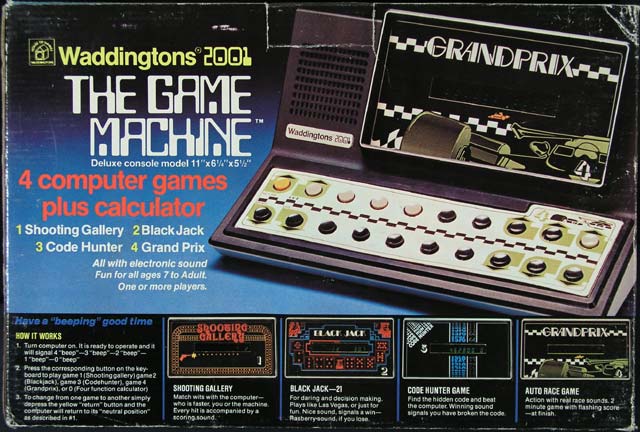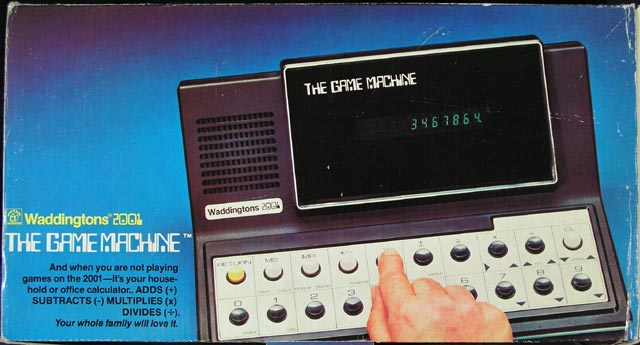 Do I have this? Yes, boxed.