Mattel's Horoscope Computer (1979, LED, 9 Volt, Model# 1081)
U. S. Design Patent # D260,660 (patent on the look of the game housing)
Programmed by: Mark Lesser
View Manual
The Horoscope Computer was released in 1979. It was designed to predict your horoscope and compatibility with others based on astrological predictions. An interesting note is that according to the instructions on the back, this game is only accurate from June 1, 1979 to December 31, 1987.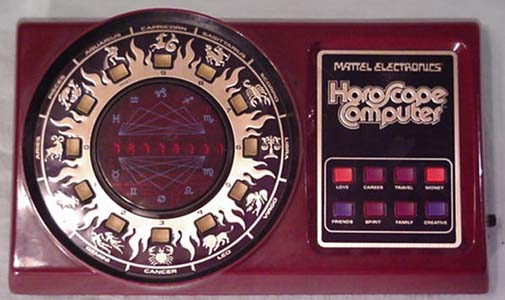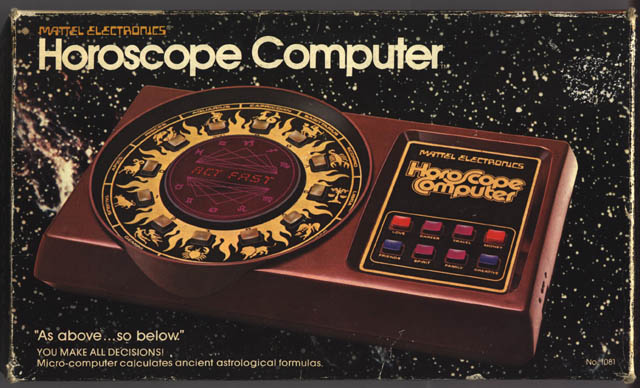 Do I have this? Yes, complete. (This is mine pictured)