Milton Bradley Merlin (2004, LED, 3 AAA Batteries, Model# 41695)
Just found this in Target recently (Nov 2004), it's a new release of Parker Bros. Merlin game. It's about half the size of the original, and it talks to you, but otherwise it looks like it's fairly close to the original.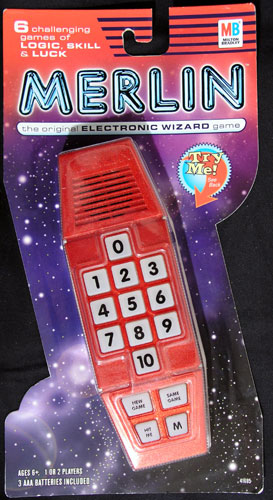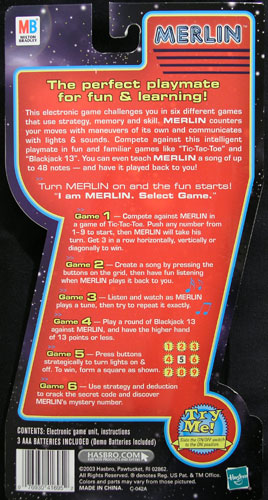 Do I have this? Yes, new.