Gakken King Arthur's Knight (1982, LCD, Watch batteries, Model# ??)
Based on the story of King Arthur and the Knights of the Round Table (I suppose). The game play is identical to Gakken's Moon Patrol game, just a different LCD. Released in France by Lansay as Les Chevaliers de la Table Ronde (Knights of the Round Table) and in Germany by Lindy as Prinz Eisenherz.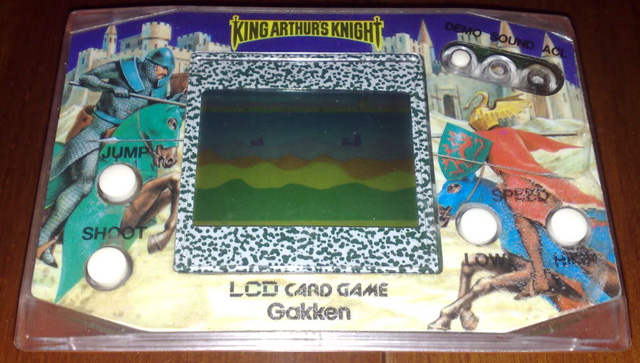 Thanks to mobutu16 from the forums for the pic.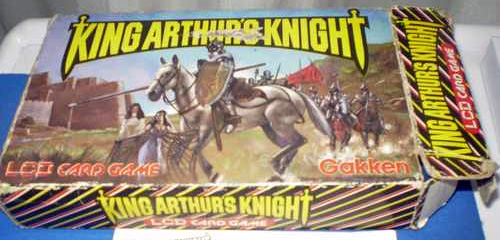 Do I have this? No.