Gakken Amidar (1981, VFD, 4 C Batteries, Model# ?)
Cool, pop-up style game (like Jungler and Dig Dug) based on Stern's Amidar arcade game. (Pictures are of two games, one opened, one closed, the open one is missing a small rubber cap normally found on the joystick). See CGL Amidar for a pic of that version. The stickers on top are different (and it has the rubber joystick cap). Check out the Guts section to see the inside of this game!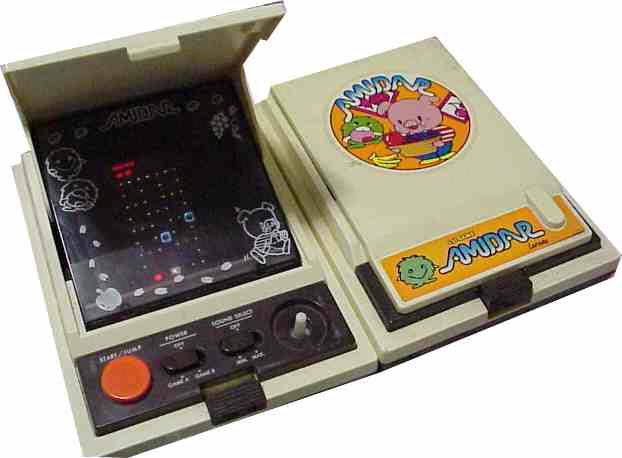 Japanese box: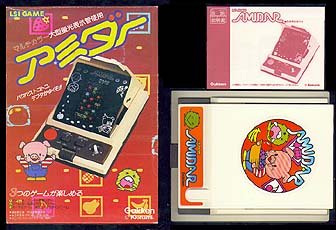 Do I have this? Yes, boxed, new (Japanese) (and the CGL version).