Entex Stargate (1982, VFD, 4 C Batteries, Model# 6074)
View manual
Case designed by Ortega Orr / Ron Chesley
Electronics designed and programmed by Rick Dyer & AMS
Entex handheld Stargate, handheld version of William's Stargate arcade game (sequel to Defender). Check out the Guts section to see the inside of this game!
Hold all buttons down while turning the game on will start a graphics test.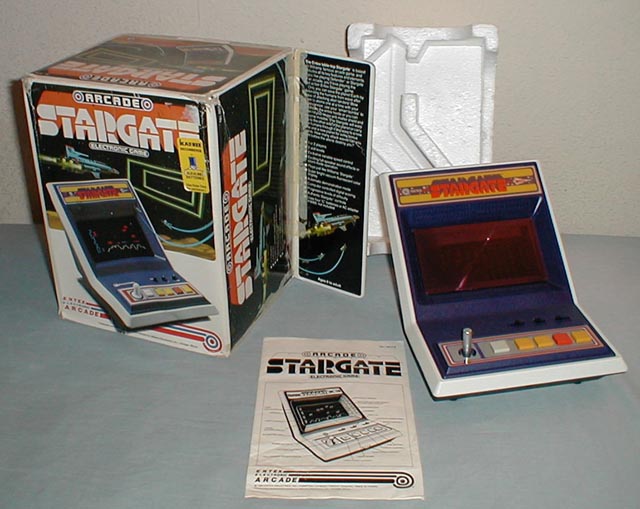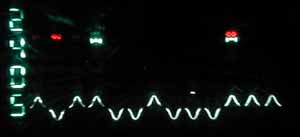 Do I have this? Yes, boxed (new).