Entex Football 3 (1980, LED, 3 AA Batteries, Model# 6018)
Manuals in PDF format available
Concept by Tony Clowes
Case and electronics designed and programmed by Entex Tokyo
First of two 2-player football games released by Entex. Both of them are head to head type two player models (or one player against the computer).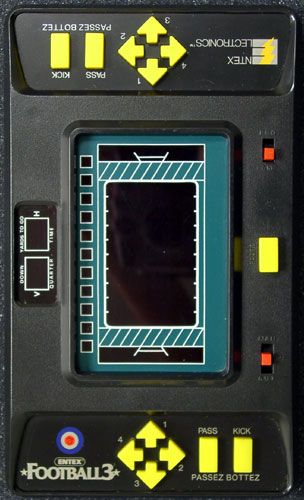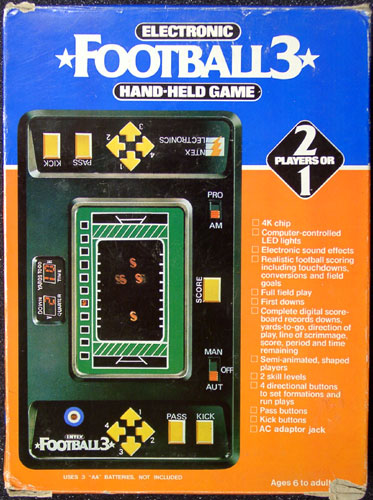 Do I have this? Yes, boxed.