Entex Defender (1982, VFD, 4 C Batteries, Model# 6088)
View manual
Case designed by Ortega Orr / Ron Chesley
Electronics designed and programmed by Entex Tokyo
Entex Defender, based on William's Defender arcade game. Game featured a speed dial which could be used to speed up or slow down game play. See also Defender (different) (different body design).
Holding down the fire button while turning on the machine will start a graphics test, and then start a demo of the game. A few of the buttons are actually operational during the demo.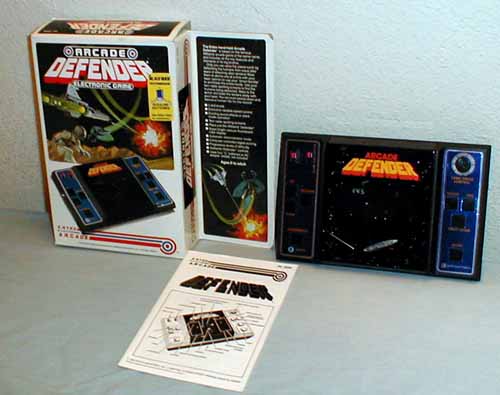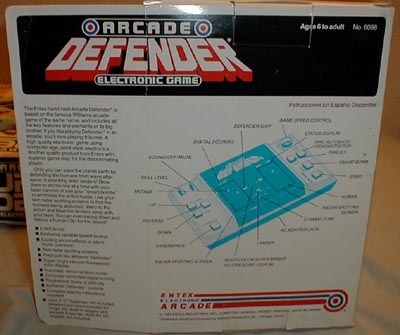 Do I have this? Yes, boxed (new) (also have Entex shipping box for this).