Entex Crazy Climber (1982, VFD, 4 C Batteries, Model# 6070)
View Manual, AC adapter is 6V DC center pole positive, CPU: Hitachi HD38820A38
Case designed by Ortega Orr / Ron Chesley
Electronics designed and programmed by Rick Dyer & AMS
Entex Crazy Climber, based on Taito's Crazy Climber arcade game. Screen displays at the bottom show the screen during play, and all of the images lit up during the display test. If you need to open this game, be aware of two small screws under the Crazy Climber marquee (the sticker at the top of the game). If you are very patient, and don't curl the sticker too far, it will come off fairly easily and you will be able to re-apply it. Obviously, I'd only recommend opening this game if you absolutely have to.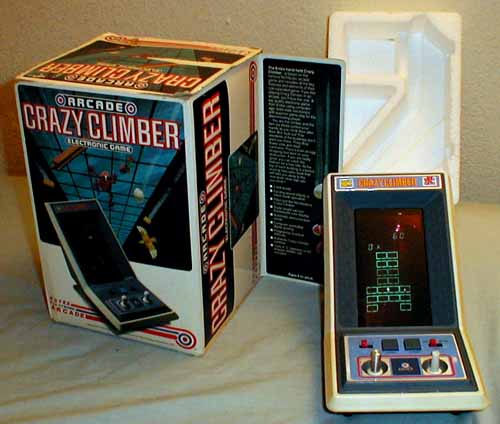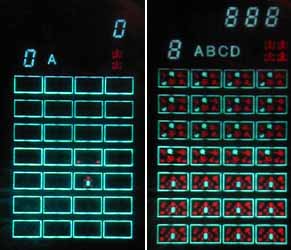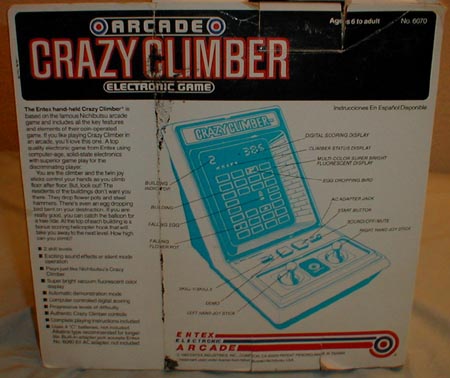 Do I have this? Yes, complete with box. (This is mine pictured)