Entex Baseball 3 (1980, LED, 3 AA Batteries, Model# 6007)
View manual
Concept by: Tony Clowes
Case & electronics designed and programmed by Entex Tokyo
This is the third of a series of three 2-player Baseball games released by Entex. All of them are one or two player games, with the second player using a removable (cabled) controller that is housed in the top of the game. This is the first Baseball game that was actually designed by Entex.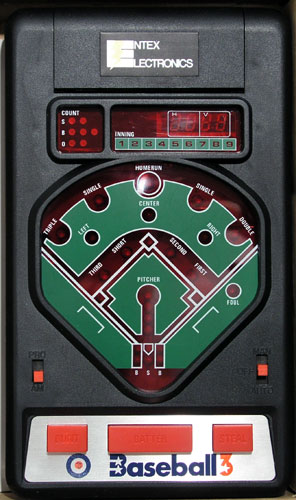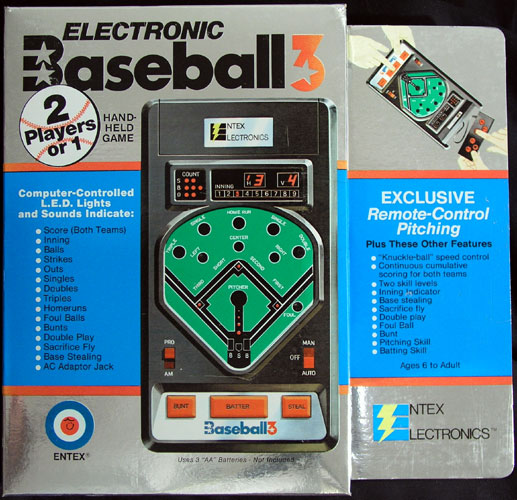 Do I have these? Yes, boxed.