Entex Baseball 2 (1979, LED, 3 AA Batteries, Model# 6002)
View manual (Score sheet included with Baseball 3 manual, it's the same for this game)
This is the second of a series of three 2-player Baseball games released by Entex. All of them are one or two player games, with the second player using a removable (cabled) controller that is housed in the top of the game. Licensed from Gakken (Gakken's Baseball).
Entex Baseball 2 was rated Best Electronic Toy and was rated one of the eight 'Best Toys for Christmas 1979' by the Consumer Affairs Committee of Americas for Democratic Action. The committee said 'all of our testers, age nine to 43, seemed to fight over this one.'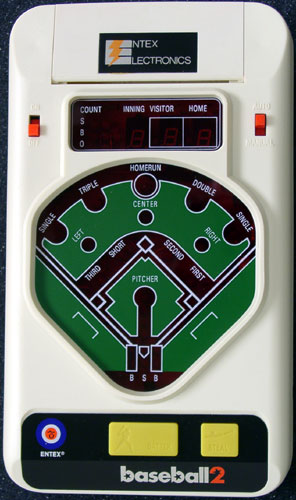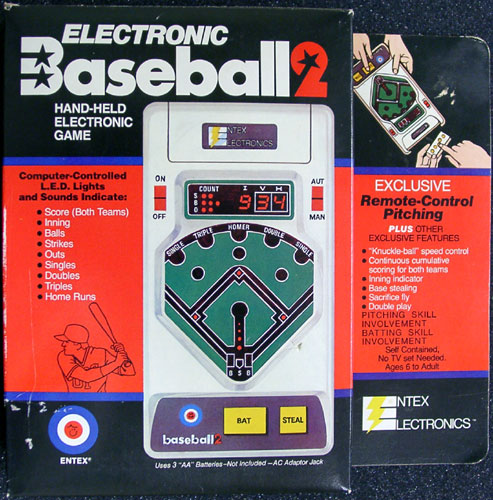 Do I have these? Yes, boxed.