Casio Boxing with Calculator (19??, LCD, Watch Batteries, Model# BG-15)
One of at least 3 different Boxing calculators made by Casio. This one was released in Japan. The Datsun automotive company also apparently gave these out at their dealerships as a promotional item for the Bluebird.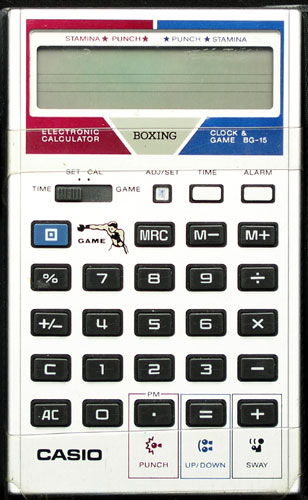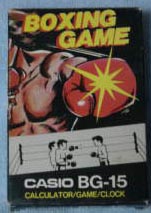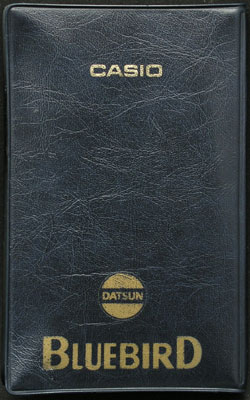 Do I have this? Yes, loose in the Bluebird case.