Bandai Ultra Man (19xx, LCD, Watch battery, Model# ?)
Neat little LCD handheld game that comes in a metal tin box (that is also packaged in a cardboard box...) Available in red and black plastic. Looks like it's licensed by Celent Electronics?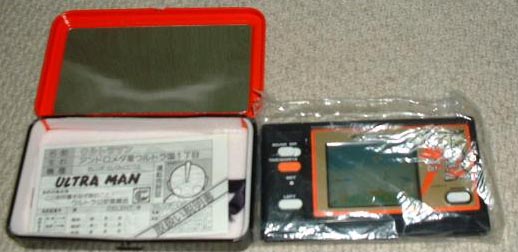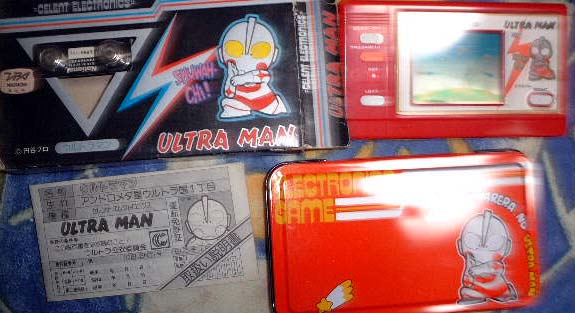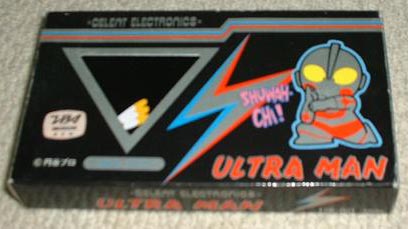 Here's a gold version and a silver version that is packaged in a vinyl pouch instead of the tin can: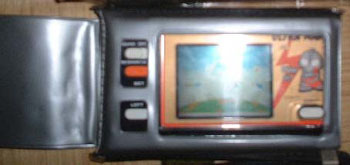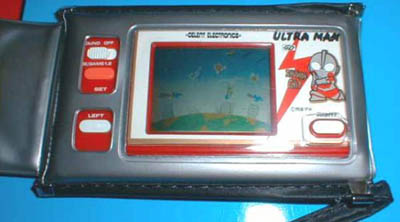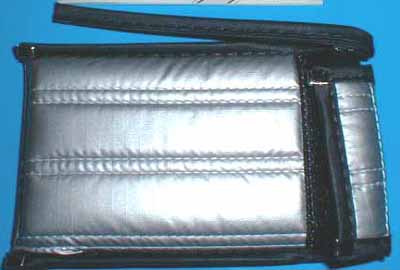 Do I have this? No.