Bandai Pipe Line (1982, LCD, Watch Batteries, Model# E 16289)
French version of Bandai's Frisky Tom LCD game (based on the arcade game Frisky Tom by Nichibutsu). If you look closely at the box, you can see that the 'Pipe Line' logo on the game is not part of the original artwork. The images of the game in the manual say Frisky Tom.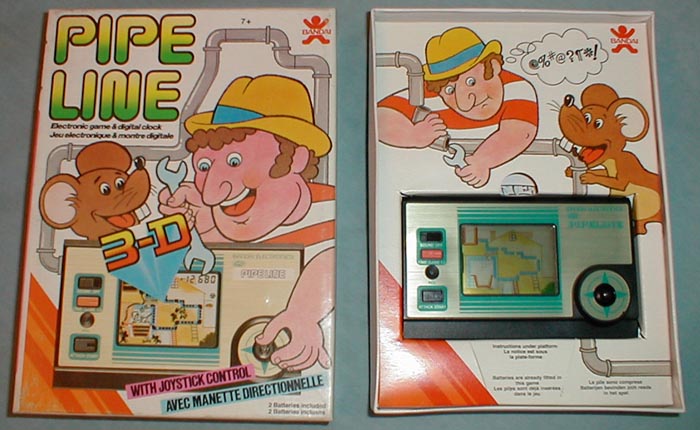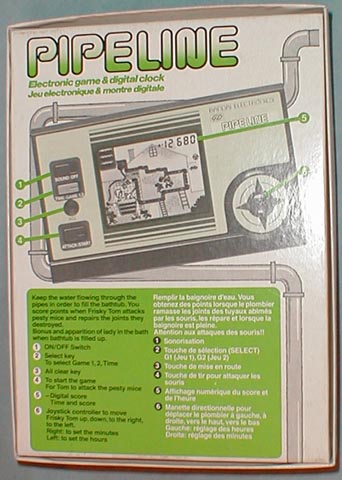 Do I have this? Yes, boxed (this is mine pictured).