Yonezawa Sicom 16 (1980, LED, 6 AA Batteries, Model# ??)
This is a 16 Games-In-One system. It features 7 different built in games (listed as 'for adults'), and 9 additional games that are played using overlays (listed as 'for kids').
This was also released as Cylon 16.
Thanks to Neil for the pics!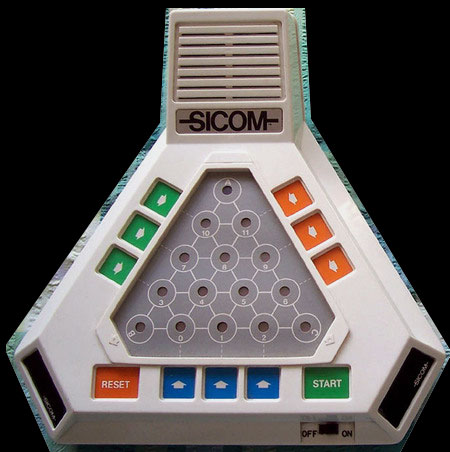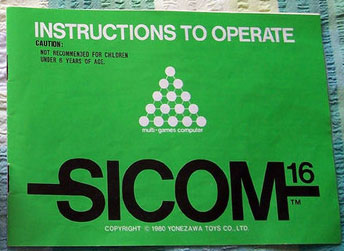 Overlays for the 9 'Kids Games'
(Fortune Teller, Electronic Melody, Booby Trap, Submarine, Hidden Joker,
Baseball, Target, Flitting Mouse and Pick the Persimmon):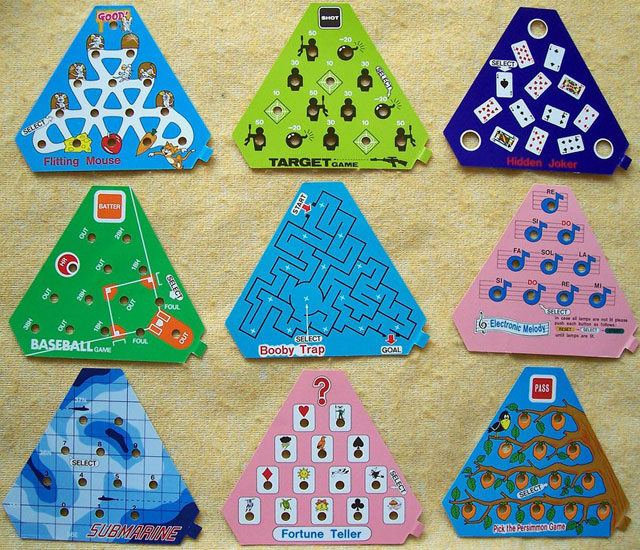 Do I have this? No.