Tsukuda Game Pachinko (19xx, VFD, 4 D Batteries, Model# ?)
Very cool looking VFD Pachinko game, released in Japan, my favorite handheld Pachinko game! Came in two different color variaties as shown below. Check out the Guts section to see the inside of this game! Thanks to Rich Rezza for the box pics.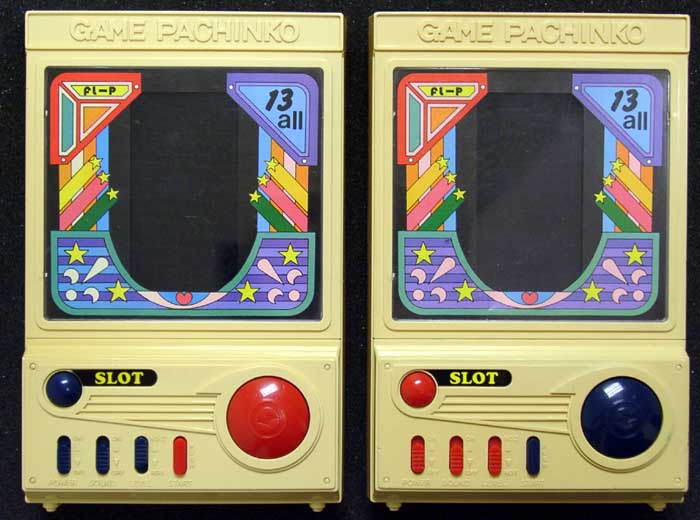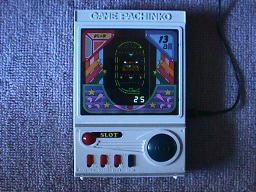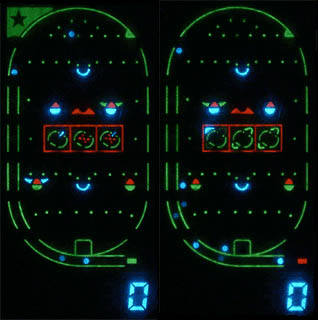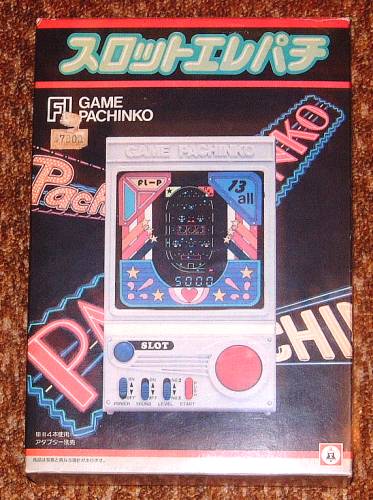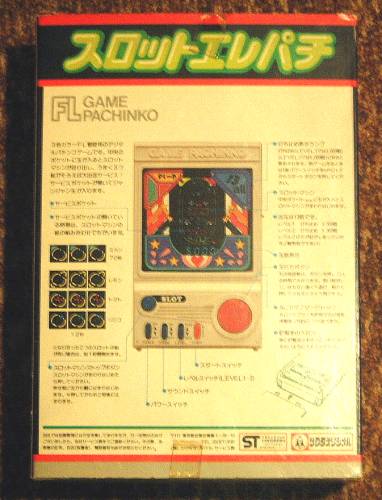 Do I have this? Yes, both versions loose, one boxed (new).