Tomy Compu-Bowl / The Big Bowling (19??, LED, 2 AA Batteries, Model# ??)
Electro-mechanical bowling game in the same line as Digital Diamond, Digital Derby, Hit & Missile, etc. Sold by Tomy in Japan as The Big Bowling, sold by Sears in the U.S. (and possibly other markets) as Compu-Bowl.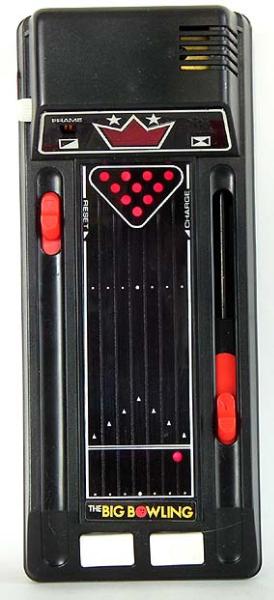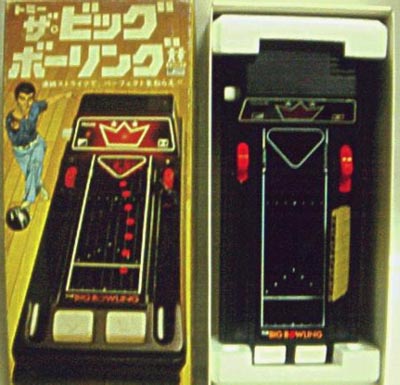 Do I have this? Yes, Compu-Bowl boxed.