Tiger Rocket Pinball (1979, LED, 4 AA Batteries, Model# 7-460)
CPU: General Instruments PIC 1650A-110 (69-11397)
U. S. Design Patent # D259,266 (patent for the look of the game housing)
Also licensed to Tandy/Radio Shack as Rocket Pinball and Sears as Cosmic Pinball.



(Click on thumbnails to enlarge)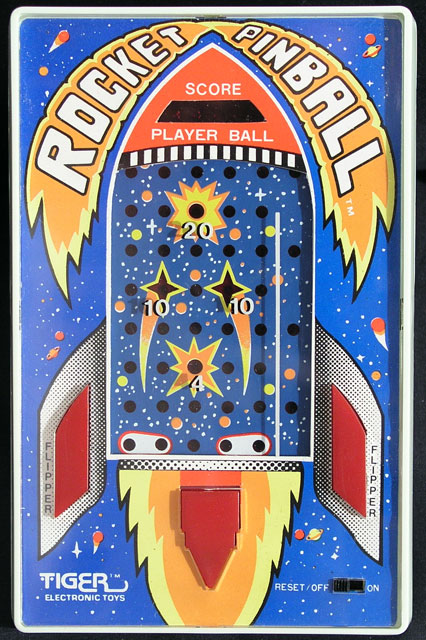 Do I have this? Yes, boxed.