Romtec Frog Prince (1983, VFD, 4 C Batteries, Model# ET-806)
Extremely rare Frogger clone, also sold by Gongoll and Nentone. I know of 3 different games in this body style: Frog Prince by Romtec, Gongoll and Nentone (a Frogger clone), Pucki & Monsters by Romtec and Eurosonic (a Pac-Man clone) and Cosmic Invaders by Romtec (a Space Invaders clone).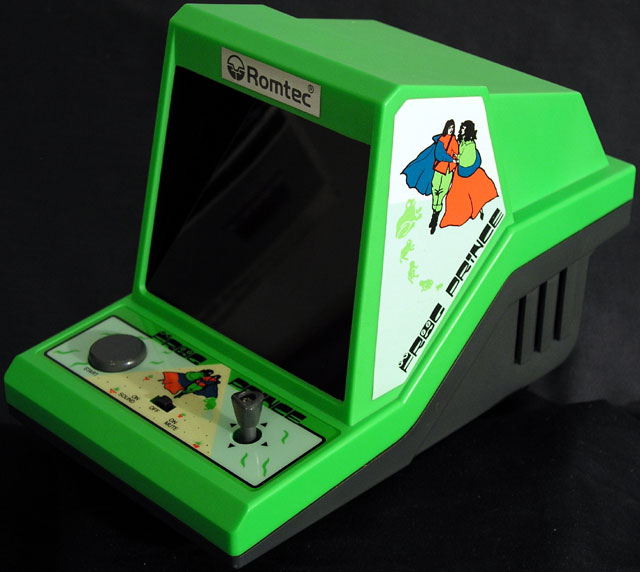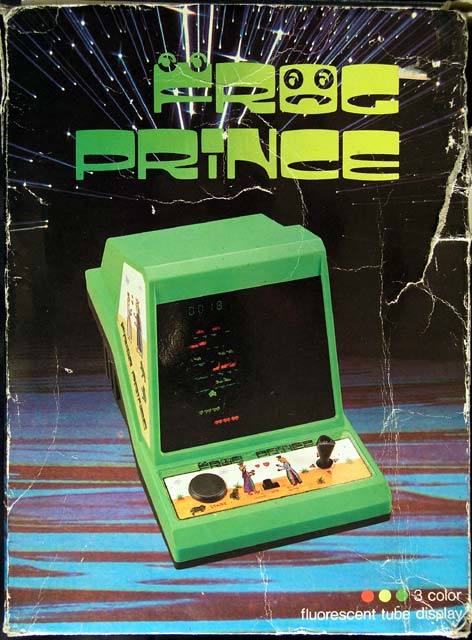 Do I have this? Yes, boxed (need a better box).