Sakitron Coupe Davis Tennis (19xx, LCD, Watch Batteries, Model# ??)
German tennis game, it has a plug on the top of the game that you can use to connect to another Tennis to play two-player head-to-head. The cable to connect the games was sold seperately. The only other game I know of from this company is called Sagball.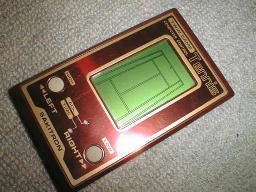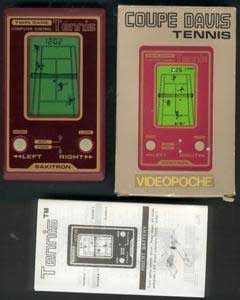 Do I have this? Yes, boxed.