Rollet- Super Cobra (19??, VFD, 4 C batteries, Model# 781)
This is Gakken's Super Cobra game released by French company Rollet. It also feature the different (and very rare) case variation that includes a carrying handle built in.
Four Gakken games have been found so far with the carrying handle: Defender,
Soccer (also called Football on the Rollet box), Space Galaxy and Super Cobra.
Thanks to Alex for the pics!



(Click on thumbnail to enlarge)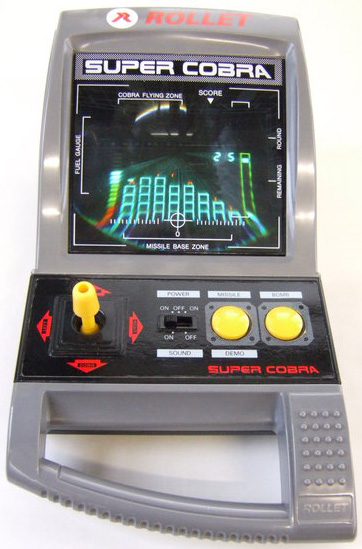 Do I have this? No.