Quelle- Monza (19??, LED, 3 AA Batteries, Model# ??)
The name of this game is 'Monza'. Good Play is a distributor that released it, but it still has the Quelle logo on the box. An obvious rip-off of Mattel's Auto Race game with main changes being a steering wheel and curvy track (and a very similar body style to Dynamic Toys' Dynamic Race). Also sold by Quelle as Super Road Race.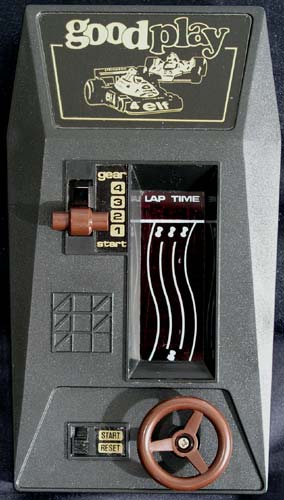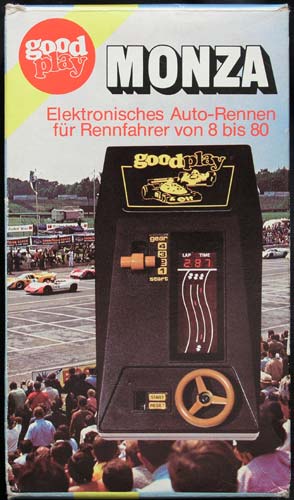 Do I have this? Yes, boxed.