Main Street Toy Company- Main Street Baseball (1989, LCD, 4 AA batteries, Model# 15100)
Barcode based baseball game: Actual MLB players stats are contained in bar code stickers included with the game and used in game play. Buyers are encouraged to stick the stickers to the generic no-photo baseball cards included with the game or to actual baseball cards. Sticking them to actual cards...bad idea. :)
Thanks to Phitter for the pics and info.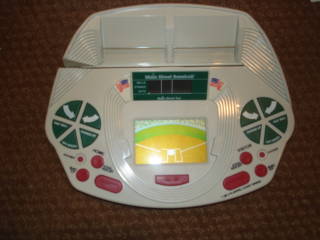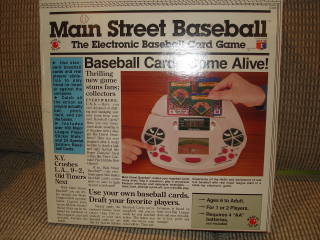 Do I have this? No.