Intel Supermind #369 (19??, VFD, 2 AA Batteries, Model# ??)
Interesting game that I had never seen before... I believe it's just a computer that controls (or deals) one of 3 games (Black Jack, Super Mind or Roulette). It comes with a Black Jack and Roulette sheet that's printed like a gambling table. I'm pretty sure that this Intel has nothing to do with the chip manufacturer (this is a foreign release). Oddly, after never having seen this game before, I purchased this one, and then find it on page 488 of the 1980 Montgomery Wards Christmas catalog (although with a different sticker in place of the 'Intel' one, that I can't read in the little picture). It says Super Mind is a 6-digit number sequence game. I was also surprised to see that it runs on 2 AA batteries. The display is actually a VFD numeric display, and these types of displays tend to really suck power... I would have thought a 9-volt would last longer in the unit... Another interesting note is that the body of the game looks very similar to some of Mattel's games (namely Sub Chase).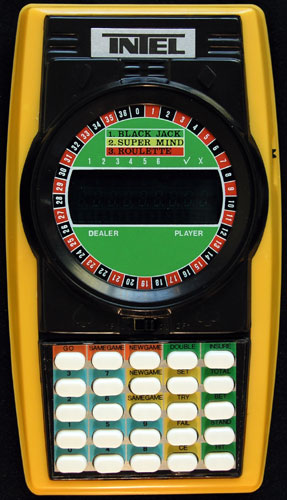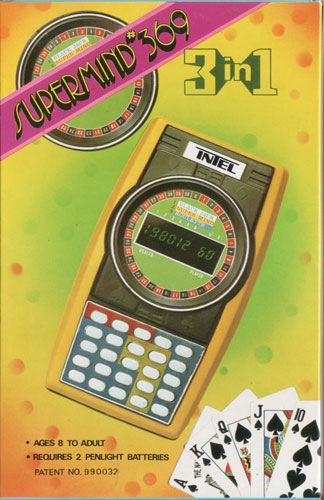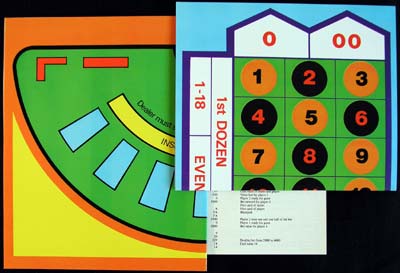 Do I have this? Yes, boxed (new).