Mattel's World Championship Baseball (1980, VFD, 6 C Batteries, Model# 3201)
U. S. Patent # 4,372,557
Invented by: Robert Del Principe and David Reichert (according to the patent)
View Manual
One of Mattel's 3 VFD games, I believe this is the last in the series of handheld baseball games.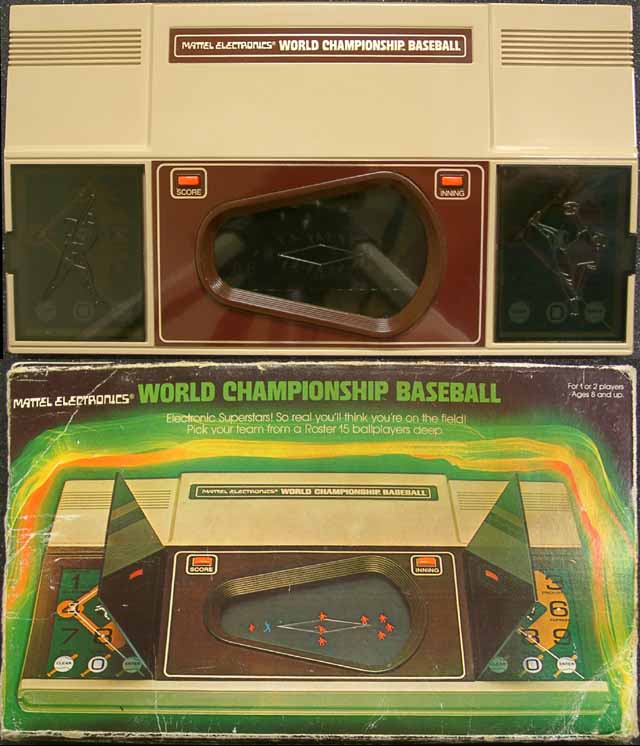 Do I have this? Yes, boxed.