Mattel's Soccer (1978, LED, 9 Volt, Model# 2678)
U. S. Design Patent # D262,122 (patent on the look of the game housing)
Soccer was released in two different box styles: The older (original) box was significantly larger than the second (smaller) version, and had a large flap that folded out from the left side of the box. The large version had the game packed in styrofoam blocks, where the smaller version had the game packed in a plastic bubble-wrap bag. (Several of Mattel's earlier handhelds went through this change.) Click here to see a prototype green Soccer game, I believe this color variation was also available overseas as two have been found in Germany and elsewhere.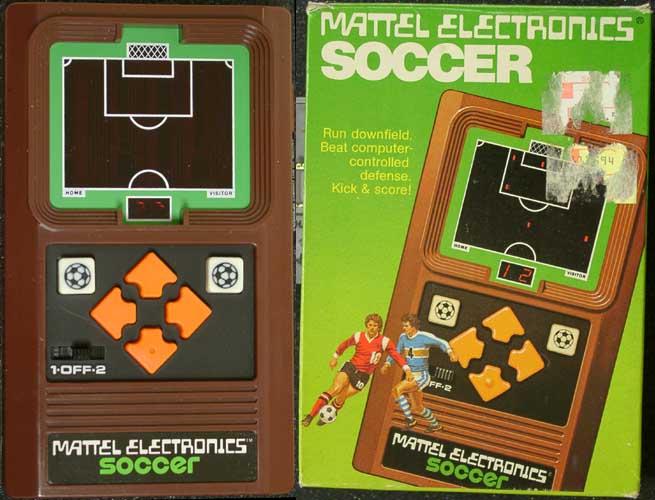 Italian and Japanese boxes: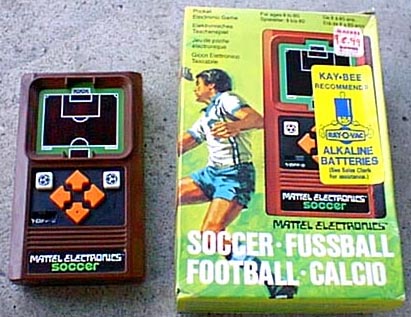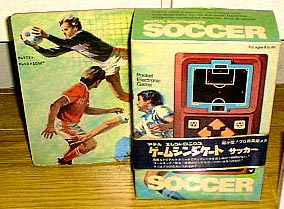 German version, note the game is actually a forest green like the prototype: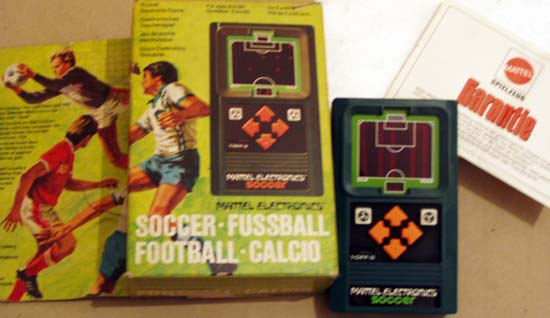 Do I have this? Yes, with box (US version), and one sealed, so I still can't get to the manual! :)