Mattel's Look Alive! Baseball and Basketball (1980, LED, 9 Volt, Model# 1996/1997)
U. S. Patent # 4,395,760 (for Look Alive Baseball)
Look Alive Baseball invented by: Norbert Soski and Richard Levine (according to the patent)
These are catalog pictures of all 3 of the Look Alive sports games. To my knowledge, Basketball and Baseball where never released, but this is what they would have looked like...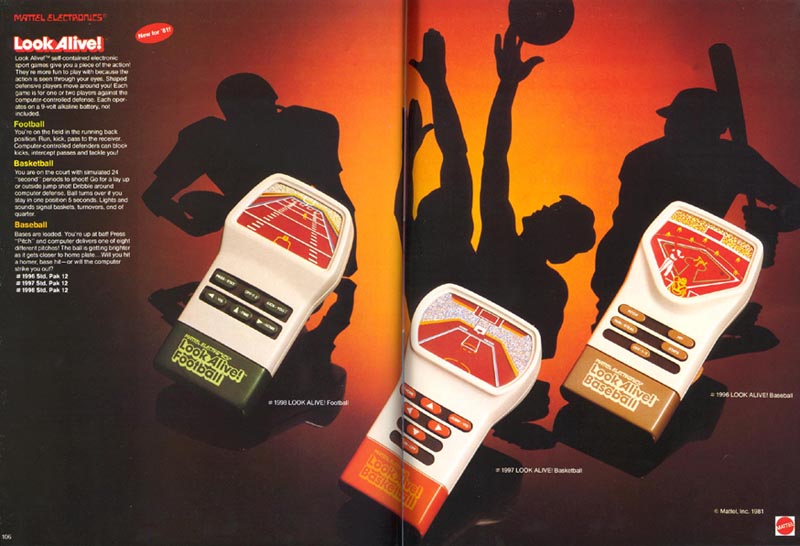 Do I have these? Only Football, loose.