Grandstand Universal Mains Adapter (19??, None, Battery replacement, Model# UGT)
In my on-going quest to document everything, I thought I'd better add this: Official Grandstand Universal Mains Adapter. (AC adapter sold by Grandstand in England/U.K. for their handheld/tabletop games. Made for the 240 volt system overseas, kind of useless in the US, but still part of my collection.:) Has a switch to toggle the polarity and turn the output off completely. Power output is 6-9v DC at 1.5vA (100-200 mA adapters will run these games).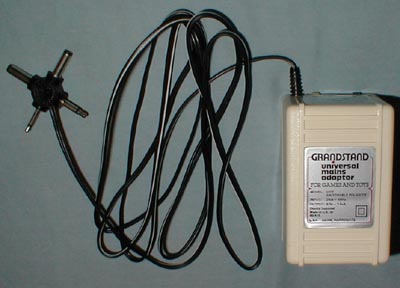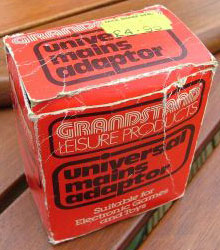 Do I have this? Yes, loose.