Grandstand Game Wizard (19??, LCD, 4 AA Bateries, Model# ?)
Cartridge based system, has an LCD screen made of up basic shapes (filled circles, hollow circles nd straight lines). The system comes with 3 'cartridges' that can be flipped over, thus making 6 total games, all of which can be played by two players simultaneously. The cartridges just supply the background, and the hole at the bottom selects one of the 6 games (which are pre-programmed in the system). They actually slide under the LCD panel. Six games are: Shape Shifter, Soccer Shootout, Speed War, Pot Shot, Basketball Hoops and Air Hockey. Thanks to Mark Green for the pics.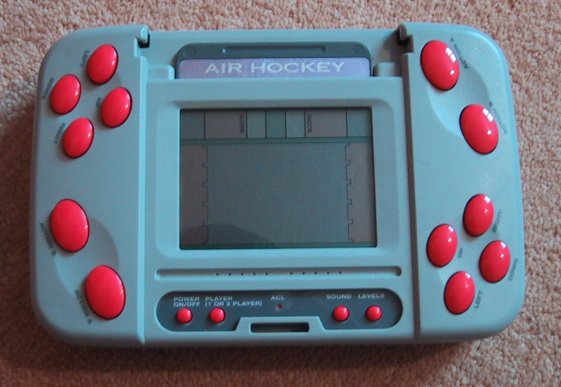 Side one of the cartridges: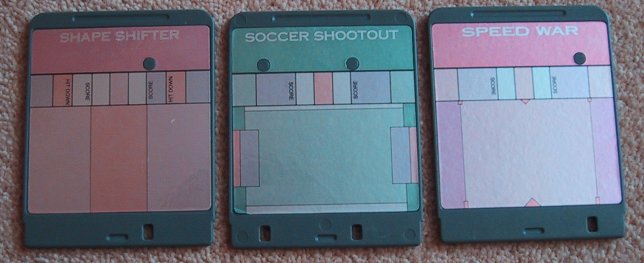 Side two of the cartridges: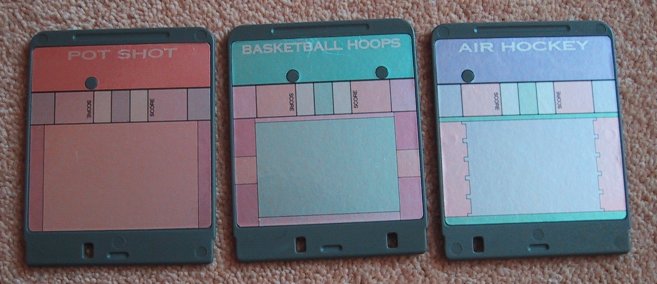 Do I have this? No.