Entex Spiders (1982, VFD, 4 C Batteries, Model# 906083)
Case designed by Ortega Orr / Ron Chesley
Electronics designed and programmed by Rick Dyer & AMS
Play Startup Music

Entex handheld Spiders, based on Sigma's Spiders arcade game. Check out the Guts section to see the inside of this game! If you need to open this game, be aware of two small screws under the Spiders marquee (the sticker at the top of the game). If you are very patient, and don't curl the sticker too far, it will come off fairly easily and you will be able to re-apply it. Obviously, I'd only recommend opening this game if you absolutely have to.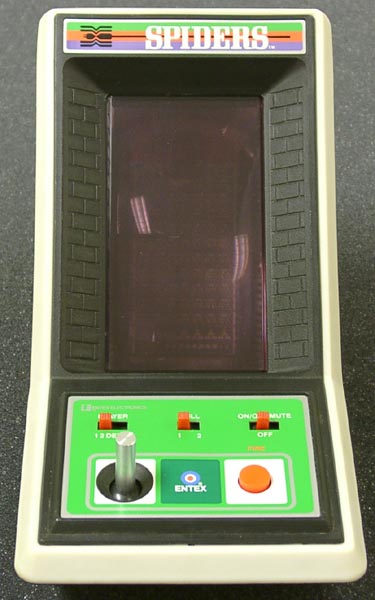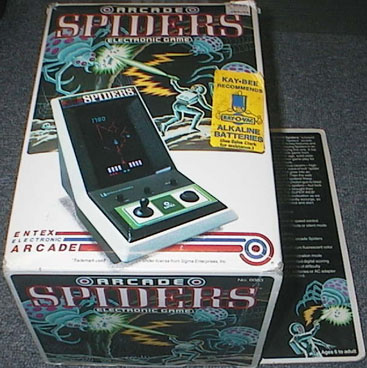 Do I have this? Yes, boxed (US version new, Canadian version used).