Entex Raise the Devil Pinball (1980, LED, 3 AA batteries, Model# 6011)
CPU: Texas Instruments TMS1100 (Labeled MP1221)
Concept by Tony Clowes
Case and electronics designed and programmed by Entex Tokyo
LED simulated pinball game. It has 24 different skill levels, and also includes a tilt 'feature,' which is activated if you press the flipper buttons repeatedly too fast.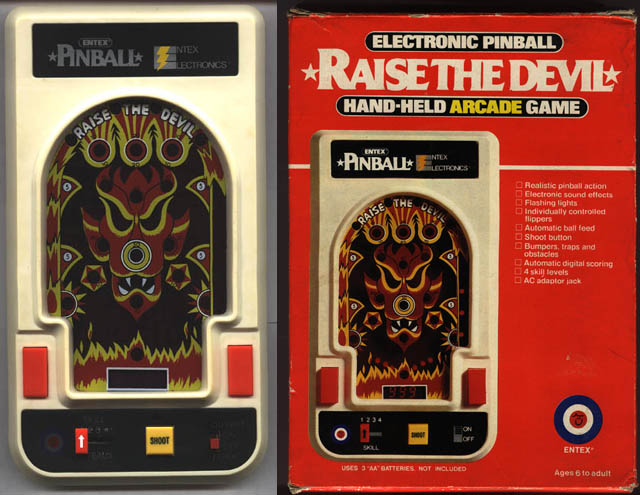 Do I have this? Yes, boxed (this is mine pictured).