Entex Musical Marvin (1980, LED, 6 AA batteries, Model# 6014)
U. S. Design Patent # D264,101 (patent on the look of the game housing)
Play 6 musical games or use Marvin as a real full-octave musical instrument. It can even record and playback your songs.



(Click on thumbnail to enlarge)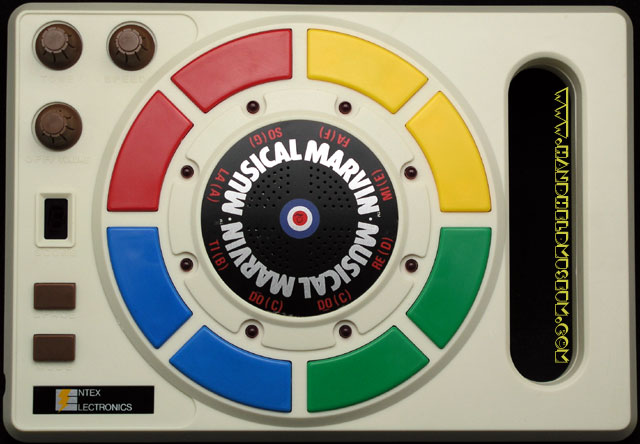 Do I have this? Yes, boxed.