Entex Hip Pocket Baseball (1979, LED/Mechanical, 2 AA batteries, Model# 6100)
Available in black or white. Also note that the playfield on the black one is different
I believe this is the Canadian version (very little text on the playfield to translate).
I also have a black with a playfield like the white one shown here...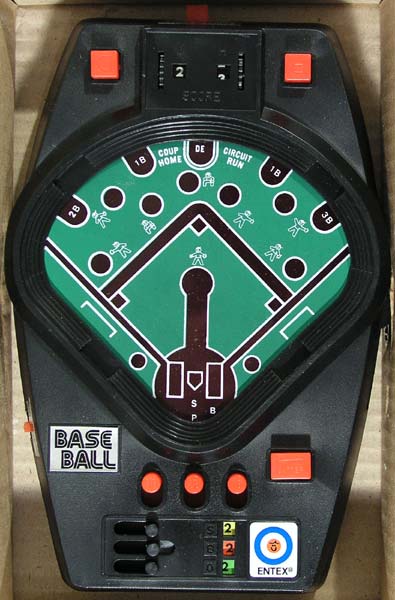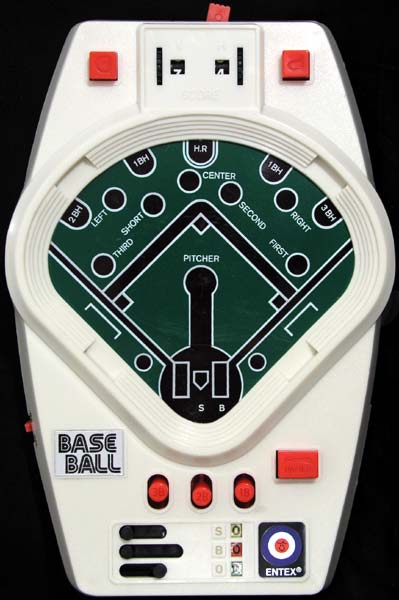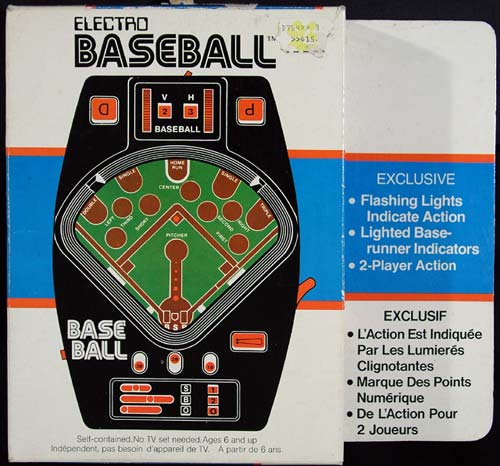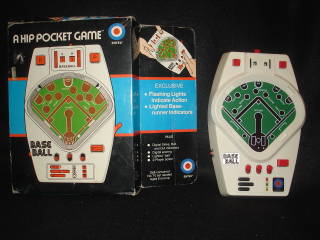 Do I have this? Yes, black ver boxed, white ver loose.