Classic Gaming Expo 2001!
Should have been there! I finally had an opportunity to display a large selection of my handheld games, a much bigger display than at Philly Classic! (My table at CGE looked like Richard's table at Philly... :) The museum room also included most (if not all) of Chris Romero's Vectrex collection (and the color prototype), as well as an RDI Halcyon laserdisc system, Atari Cosmos with box (hadn't seen the box before) and many other rare Atari, Intellivision and other console systems... I took several pictures of the museum but managed to forget to take pictures on the dealer floor. I've got pictures of my table and Chris's Vectrex table ready, I'll be adding others soon.
I tried to concentrate on nice boxed games, specifically ones based on arcade games, and then anything else I thought would look cool. Next year they are planning on giving me more space and I'm going to try to bring much more of my collection (and organize them all by manufacturer).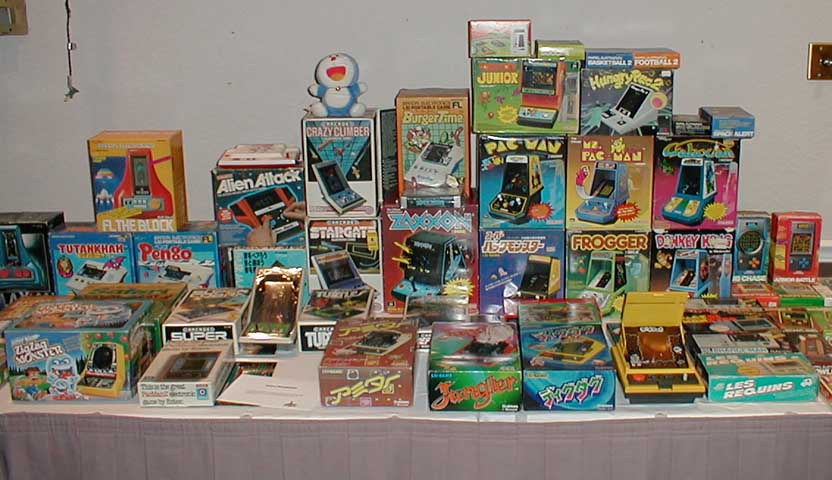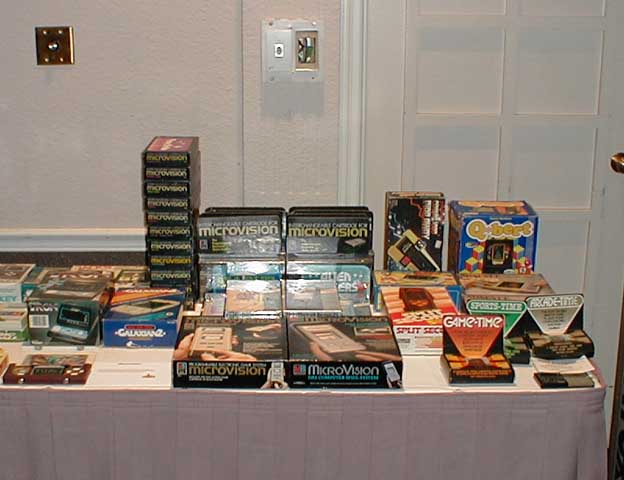 Here's are a couple of pictures of Chris Romero's Vectrex collection (along with the color prototype, opened). He also brought prototype cartridges of 3D Pole Position, Tour de France and one other, as well as Berzerk II (bug-fix) and an odd Berzerk overlay (looks the same as the production one except it's only two colors instead of four.)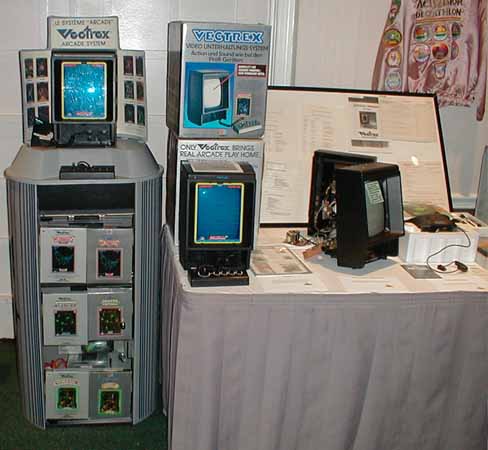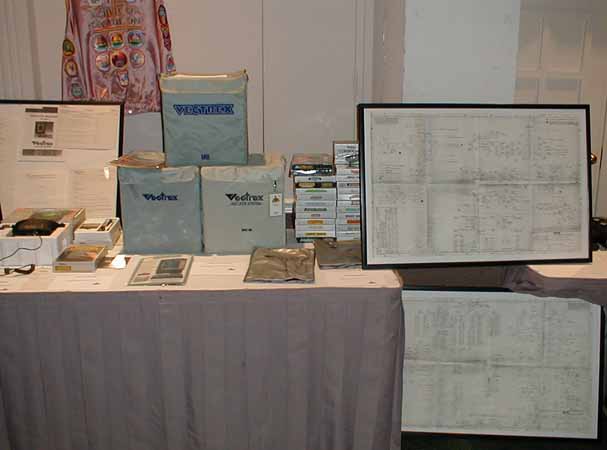 Here's the case he had his more valuable stuff in (Mr. Boston boxed cart, test cartridge overlay, Berzerk II (bug fix) cartridge and a two-color overlay for it, 3D Pole Position, and the two just below it are Tour de France and Mail Plane: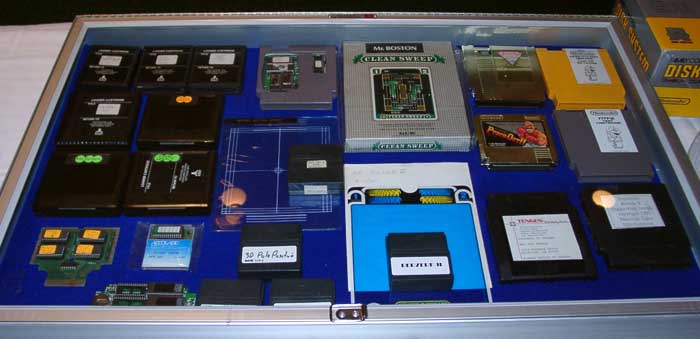 For more info about the Classic Gaming Expo, check out www.cgexpo.com.