These pages are from a Japanese design magazine called Design News (#111, Sept 15th, 1980).
I'm not exactly sure of the nature of the article, but I think it's like a trade magazine for
designers and seems to be focusing specifically on Bambino's uniquely designed games.
(If anyone out there speaks Japanese and wants to translate, I'd love to know what this says!)
Click the page you want to view.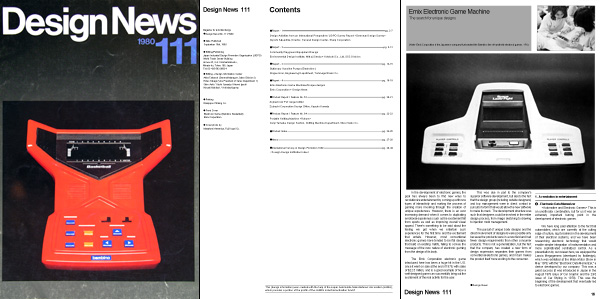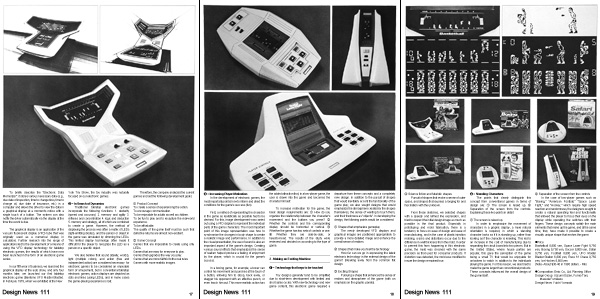 Back to Books & Magazines page.