Bandai Kampf Der Monster (19xx, VFD, 4 C Batteries, Model# 0200105)
German version of Go Go Dynaman. One of two VFD games in the shape of a little tabletop arcade game, the other is Toukon Jyuohmaru. (There are 3 or 4 LCD games in this design as well.) Check out the Guts section to see the inside of this game.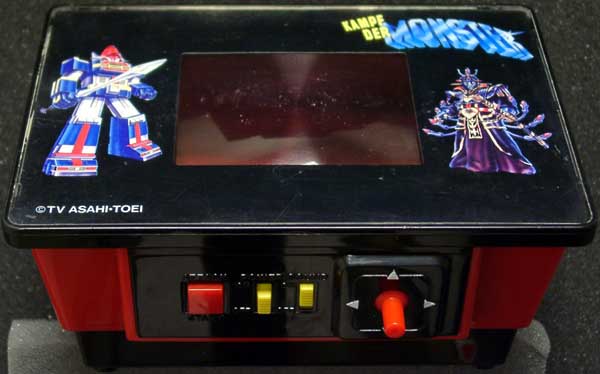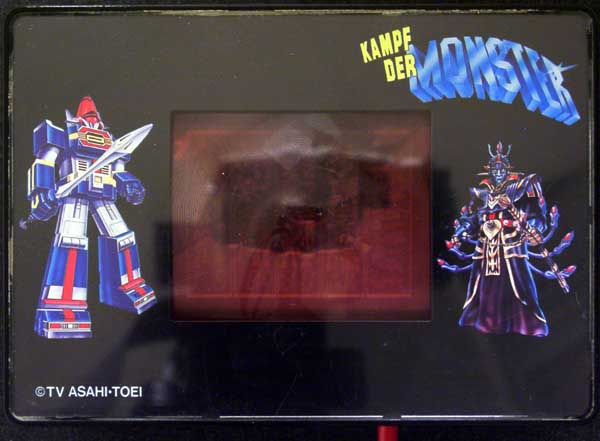 Display image: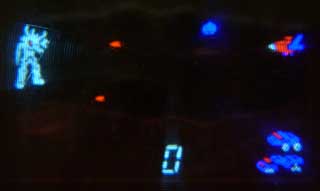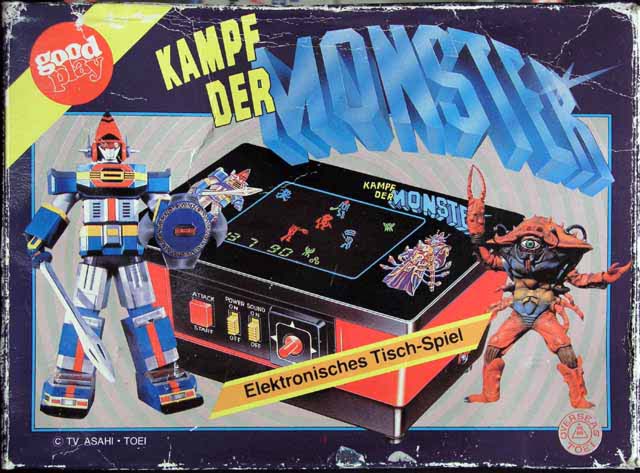 Do I have this? Yes, boxed (this is mine pictured).